Following wide support for 5G Mini and Rayo-Guard, Rayonex has launched Mini-Rayonex LC aimed at harmonising any lingering symptoms post-infection or post-vaccination.  The new portable device emits frequencies that boost our immune and detox functions and strengthen us to "Long Covid" symptoms.  
Installed with dipole antenna systems and frequencies stored in a special memory chip, the Mini LC can lower our stresses and boost defences.  It is recommended to be placed near the body as much as possible - on the desk, by the bed, in pockets or bags.  The device is not powered by electricity and no maintenance is required.  It can be used continuously provided it is not broken. It should be cleaned with a moist cloth to prevent the accumulation of dust, dirt or static.
An in vitro study showing the Mini-Rayonex can increase normal cell metabolism by as much as 45% in 24 hours, and speed up wound healing by 20% in 3 days, can be read here.

A one-minute time-lapsed video on wound healing with and without a Mini-Rayonex can be seen here.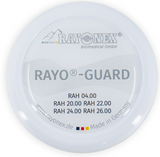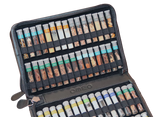 More from this collection